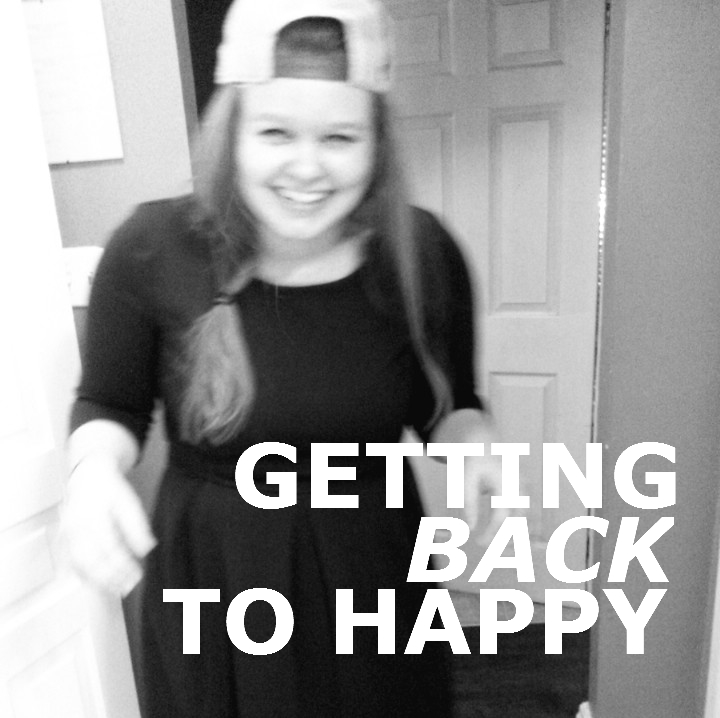 Here's something different, a brutally honest post, because as humans: why are we so scared to talk about our mental health?
Having now been out of University for over a year, I have been having difficulty coming to grips that this. is. it. University made me feel like I was working towards something; I had a goal in mind – my diploma. Now with being in a full-time job, what is it that I hope to accomplish?
Changes
The first big change was moving back at home. Which – don't get me wrong – has been great as I'm seeing my parents more, my rent is cheaper than it would have been if I was on my own, and I have a support system. But then there is the flip side, you are seeing your. family. more.
The second big change was my circle of friends became further apart. Instead of waking up and them being there, they aren't. And it gets weird, because you shared a house with them for THREE years.
So that is where "getting back to happy" comes from. A way to remind myself that living isn't quite so scary if you keep doing things that make you feel good.
Classes, Classes and oh! More Classes
For starters, I started signing up for leagues that would keep me active and allow me to step away from the house. This first started by signing up for volleyball, which was an excellent way to step out of my comfort zone. Sure I had gone to Olympia for volleyball for multiple years, but I never played on an actual team. I then started to incorporate yoga back into my life. Attending yoga really helped bring my mental focus back into place. I have even started to attend more challenging power yoga classes. Next was getting back into soccer, again a way to challenge myself. Leagues & fitness classes are a sure way to push yourself. I find that if I just go to the gym, I will take the easy way out since I don't have others to overcome obstacles.
In order to fill the time outside of work, I have also been working towards a certificate in Digital Marketing Management. By doing online courses I have in a way forced myself to keep learning. It is so easy to go to work and then come home watch television. I was doing this routine in the first few months of my new job. Was that particular routine benefiting me in any way? No. Signing up for online courses helps add value to my skill set.
Final Rambling Thoughts
Am I unhappy though? No. I'm just unsatisfied. I realize where I currently am in life is not where I want to be indefinitely. There is so much more I want to accomplish.