I must be daring this summer, because I have recently signed up for the 5K Foam Fest. Not sure what I have gotten myself into, but I'm pretty stoked for the amount of fun I'll have!
In 140 characters (137 to be exact) I'll describe the event: There will be foam, mud, obstacles, and it lasts 5km; I can either walk or run, and will receive my tshirt at the finish line. #BringErOnSo now I should train, right? Sadly soccer didn't follow through this summer due to lack of individual registrants (sorry I'm a lone wolf) so I'll find other ways.
"Foam Wasn't Built in a Day" is the team name we have come up with, (initially I thought "ET Foam Home" but someone else was clever and snagged it first! All good!) 🙂
Updates to follow closer to the date.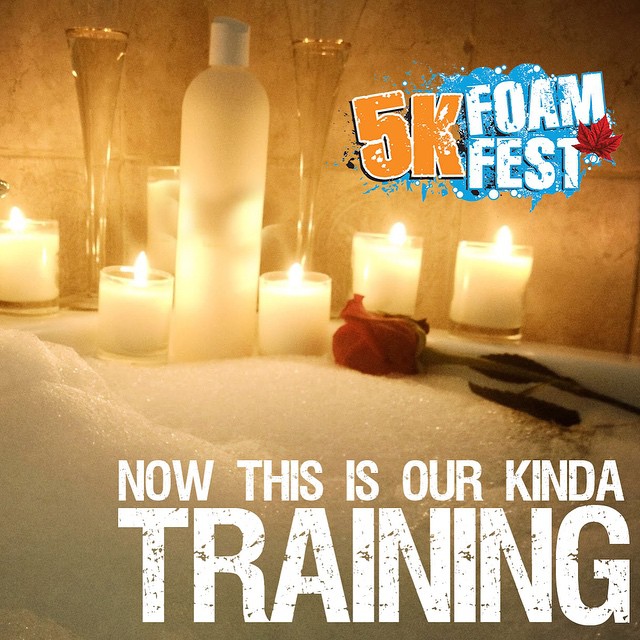 Picture used is off of 5K Foam Fest Facebook Page.