The full title of this book is "The Art of Happiness: A Handbook for Living" written by Howard C. Cutler based on conversations with His Holiness the Dalai Lama.
Like others, at first glance it appears as if HH the Dalai Lama would be the one who wrote this, this is not the case. Rather, the book is a write-up on a collection of conversations Howard C. Cutler, m.d. had with HH the Dalai Lama. Because of this connection between the two authors, it makes for a great comparison between the Eastern world to the Western world. Something that will help Westerners relate scenarios to their own life.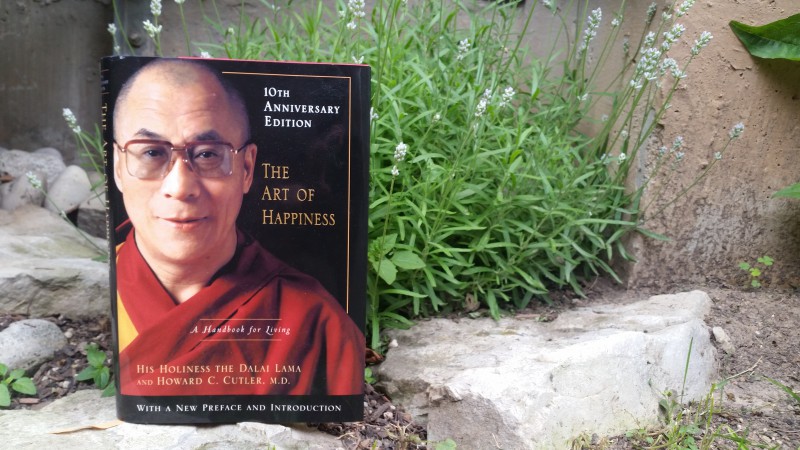 I have a strong appreciation toward Buddhism, and even had the pleasure to see HH the Dalai Lama speak in Toronto a while back. With each day attempt to bring more of the philosophical elements into my life. This book was an excellent method to help bring happiness to my life, and has provided a look into how one can become happy. I think this book will be something that needs to be read every few years.
Something that stuck with me:
"On the other hand, without expectation and hope, without aspiration, there can be no progress. Some hope is essential. So finding the proper balance is not easy. One needs to judge each situation on the spot." pg. 232