SO. 5K Foam Fest took place on Saturday July 11th. And it was FUN. Of course we all know these events are purely to make money – charity just seems like an add on so that people feel good about spending 60+ dollars.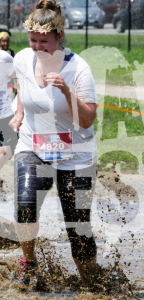 The Good
Even though we signed up for a designated heat wave, because we were early we could join any wave
Had "free" drinks, food, popsicles on site.
Lots of volunteers around, registering didn't take too long
You could by-pass any obstacle you didn't feel comfortable partaking in
Lots of laughs, smiles, and enjoyment
The Bad
Some volunteers were on their phone at obstacles which I felt drew away from the event
You didn't know how far in you were (should have had km markers)
Not enough water stations considering how hot the day was (race only included two)
All in all, I feel good that I signed up for the 5K Foam Fest. It was indeed lots of fun, and it was something different to break up the summer. Definitely would recommend doing something like this, and will be considering it for next year!