There's something comforting in Sarah Dessen's writing. Easy-reading for the summer.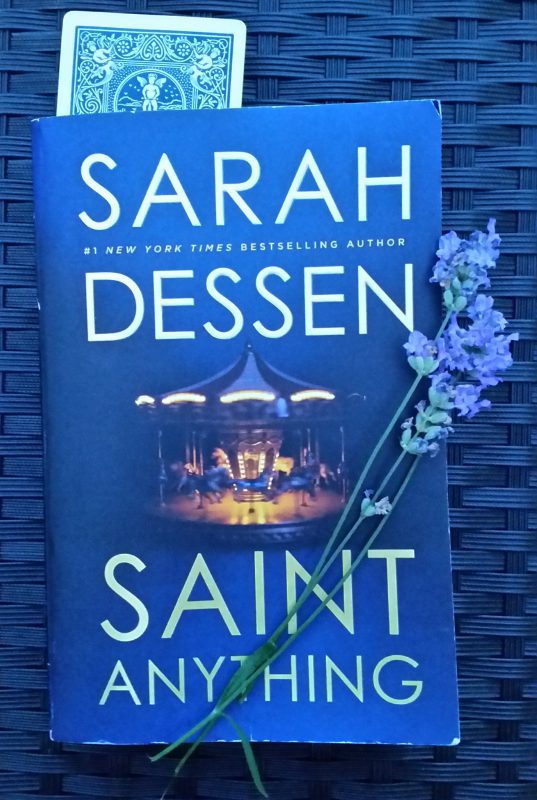 Who doesn't love some chick-lit?
Saint Anything regards all sorts of relationships. Family, friends, love, personal. This is laid out through the life of Sydney, who has always felt invisible. Her brother Peyton won the attention of many throughout their childhood. Peyton, however, begins to spiral out of control and finds himself in jail after a drunk-driving incident.
This leads Sydney switching schools and meeting the Chathams family after deciding to visit the local pizza place after school one day. There she learns more about herself and begins to realize that she too deserves to be heard.
The novel is perfect for anyone looking for a quick and easy ready.
"How a song can remind you of something specific in your own life, like it belongs to you. But how personal can it really be if a million other people feel the same way about it? It's like a fake meaning, on top of a manufactured meaning, divided by a true." page. 159.
BOOM. hit the nail on the head with this quote. cough "Do I Wanna Know?" Is the perfect example of this. scratch that. The whole AM album cough.

Follow my reading adventures over at goodreads!