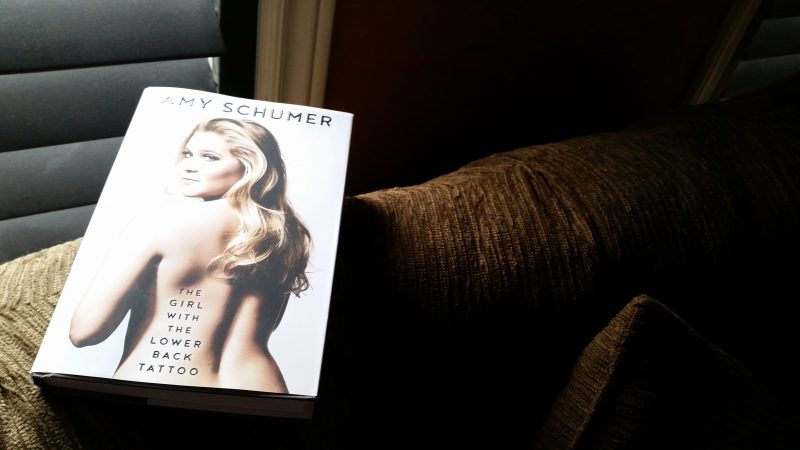 I was beginning to grow tired of Amy Schumer (ooo maybe not a way to open up a review?) But only because she was using the same material at each thing I saw her at. I saw her at the Oddball Festival Summer 2015, and when she was on SNL, it was the same material! I was pretty surprised about this decision on Schumer's part, because, it's SNL?
But — after reading her book, it was a nice break from her comedy, because she was actually real and open.  She is able to laugh at herself, accept herself as she is -flaws and all-, ignore the negative feedback and able to make a name of her own.
Kudos Schumer.
As for the title of the book? I think it's a title that only makes sense once you get to the end of the book. When I initially started, the title was off-putting and made me think "oh so funny, 'the girl with the dragon-tattoo'" .
But after reading the final chapter it made me change my opinion and realize, "right on! what a fitting title."
Ya feel?
Follow my reading adventures over on goodreads.