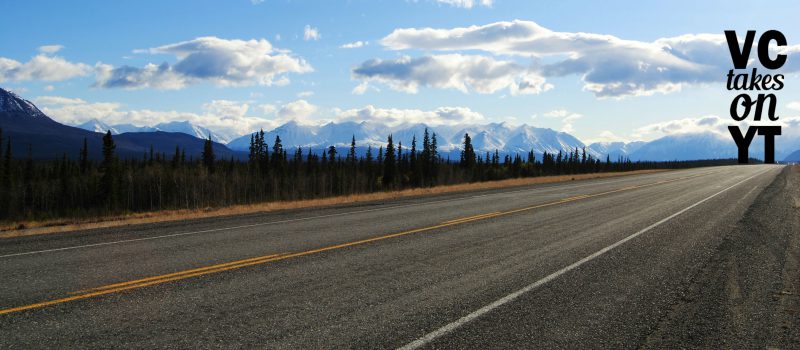 I should not have gone to The Yukon, because now nothing will compare to the amazing surroundings I had for a week.
Initially, I was pretty ignorant in my perception of The Yukon; I thought it was going to be purely small independent stores, expensive to purchase anything, and just "alright we're up North away from anything!" Oh how I was wrong.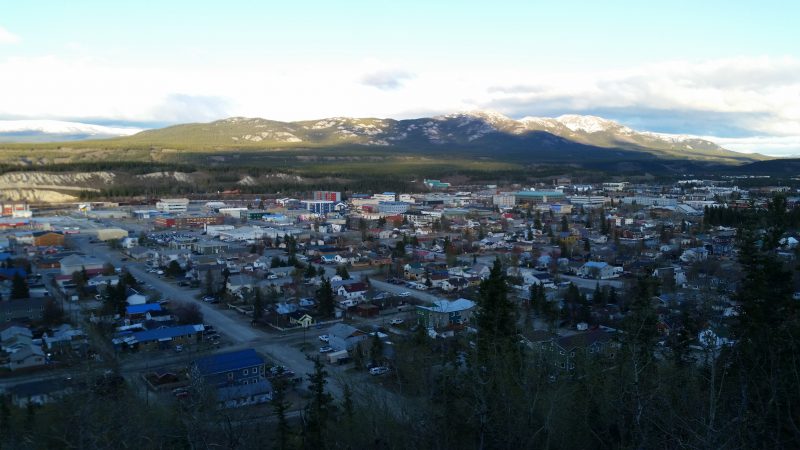 Whitehorse is so much different, I am thankful to have visited The Yukon for it has given me another perspective on life. In sum, the Whitehorse is just like any other city and includes many of the same amenities you will find in Toronto:
There are franchises if you want to grab a quick Tim's or Starbucks. However be sure to check out their cafes, as they are adorable!
Prices were on par with Ontario prices (gas was even $104.9 when I arrived)
There's a nightlife if you want to hit the town
Lots of amazing Museums and centres to check out, there are so many things to do that a week was not enough
---
Museums
Yukon Bergingia Interpretive Centre looks at the mass of land that covered between Russia and Yukon during prehistoric times. This land mass was used as a way for migration during the inter-glacial periods, and is speculated that prehistoric humans also used it as a route. The centre looks at these prehistoric times and explains in a hands-on fashion the migration patterns that would have occurred.
Oh, and woolly mammoths. Tons of woolly mammoths to see.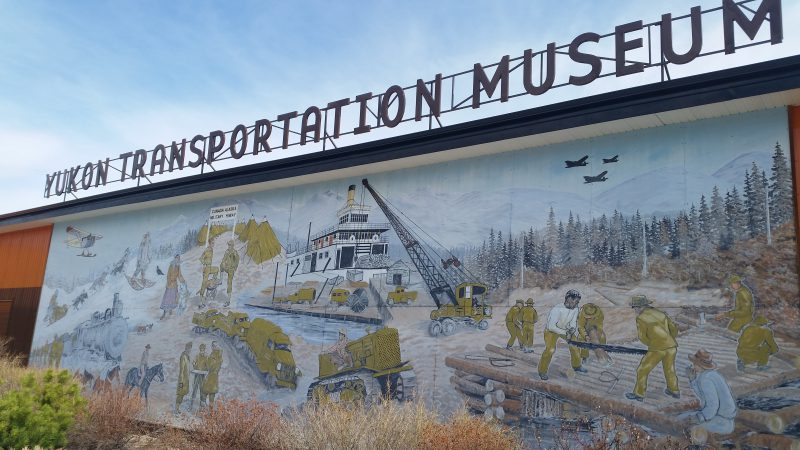 Near the Beringia Centre is the Yukon Transportation Centre, which has an innovative layout full of vehicles that were used to transport people, items, and goods during the Gold Rush up to roughly WWII. I really liked the license plate display, as this is something unique to the Yukon. Earlier plates had a small dot of gold paint painted inside the miner's dish (Alicia made sure I was informed the moment I landed in Whitehorse)!
One of my favourite museums, as their graphics and displays were well done. Whoever their graphic designer is, is definitely a keeper. As the name suggests, MacBride Museum looks at the History of Yukon documenting from the Gold Rush up to present times. There is a mixture of exhibits both inside and out which I find makes it unique! It was nice to see Sam McGee's cabin, the different animals which can be found up North, artwork, as well as a set-up of artifacts from the gold rush to roughly WWII. This layout is pretty creative, as they have actually created realistic 'rooms' in which the items would have been found in.
Additionally, we were lucky enough to be visiting during the Jim Robb special exhibit, which included a mixture of his artwork as well as items he collected (predominately from Dawson City). This was my favourite exhibit as the display was put-together in such a creative and fun way.

Why not see animals in a way you know they are being treated fairly in! Some of the animals were unfortunately shy and did not come out (ahem, those moooooooose), while others were a-plenty (dem mountain goat were showing off their balancing skills).
Be sure to dress for a 5km walk/hike (I did not.)
Beer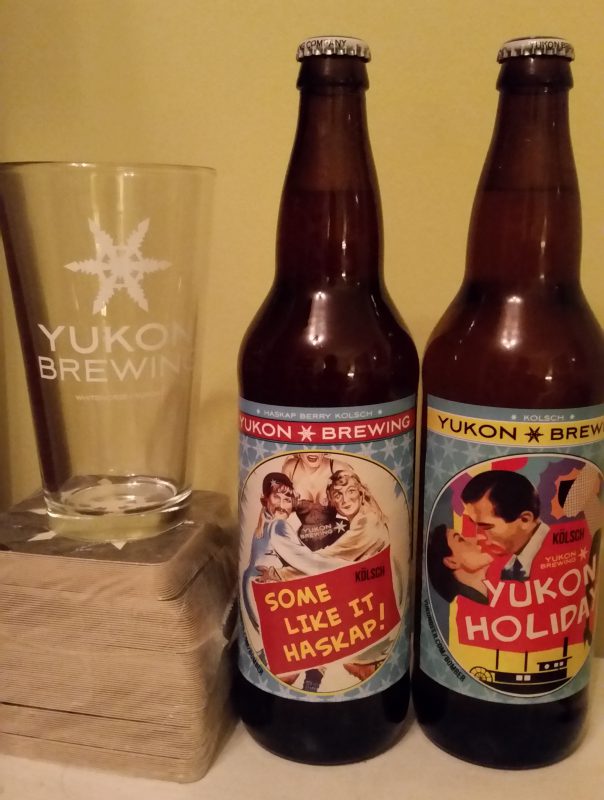 Yukon Brewing is the main beer to be found in the Yukon, but there are still other beers that can be found both on tap and in bottles. I really enjoyed Yukon Brewing, they have some neat tasting beers, and I hope they find a way to start distributing in Ontario!
For those interested in the beer industry, they also offer daily tours inside their brewery. The tour was both informative and fun, as well as gave an insight to how their brewery strives to remain local and environmentally friendly.
At the end of the tour, you have the opportunity to sample a number of their beers (of course working your way from their lighter brews to the darker brews so that you can appreciate each one thoroughly) as well as sample their new vodka. My favourite still remains with Yukon Gold!
Related to Yukon Beer are of course the Bars… My ranking for the ones I got to visit are as follows:
The Dirty Northern Bastard (classier) // The Miner's Daughter (connected to TDNB) // 202 (Pool tables available, somewhat of a dance floor ) // Lizards (larger space, dancing available) // 98 (Fiddling on Thursday)
Mini Roadtrippin' Around Yukon



Haines Junction
Haines Junction is a village roughly 1h 40min from Whitehorse. It has a spectacle view of the mountains. This is really the only reason to drive out: for the sights.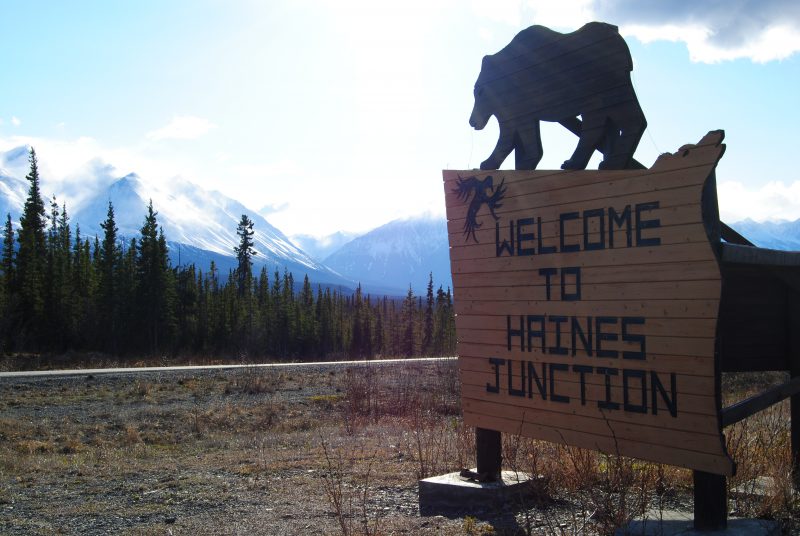 Dawson City is a must for The Yukon as it is the original capital. This is also where gold was first struck causing the Klondike Gold Rush. It's hard to believe that at one time it was a booming city with a population of 40,000! Big difference to the current population of roughly 1400. Visiting Dawson City is surreal as it's essentially what the wild-west would feel like in the 1890s (boardwalks and dirt included).
It was a neat experience to visit old buildings, stay in the "Aurora Inn" (if you plan on staying a night I highly recommend this inn!) and enjoy a relaxing walk around the town.
If you decide on visiting Dawson City, you must complete the "Sourtoe Cocktail" at the Downtown Hotel. The famous drink costs $5 for the toe, and roughly another $5 for you liquor (depending on your taste). I chose a classic shot of Yukon Jack for this.
"You can drink it fast, you can drink it slow, but your lips must touch the toe."
Yukon was by far the best decision I have made. I am glad I had the opportunity to visit this amazing place in Canada, as it has provided me with a new perspective: Strive for adventure. Experience everything. Take moments in. Be courageous.
Take a risk.